Welcome to the CUPE Local 4092 Official Website, representing Air Canada Flight Attendants in Toronto!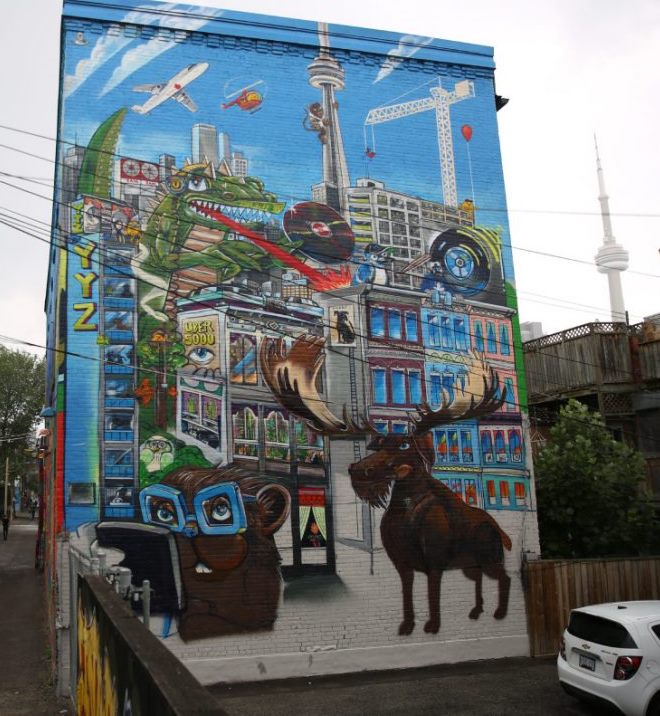 CUPE wins court case regarding passenger safety!! Details
here
.
Happy 150th Birthday Canada! While we celebrate the founding of our country, we should also reflect on our past, especially our treatment of our Aboriginal population. 50 years ago Chief Dan George delivered a powerful and prophetic speech on indigenous rights called
Lament for Confederation
. While many of the issues he spoke of are still outstanding, there is reason for hope as First Nations have risen up in many of the ways Chief George predicted, most recently in
reoccupying Parliament Hill.
Congratulations to the
delegates
elected to CUPE Convention and to those who proposed resolutions to be sent to the
Airline Division
and
CUPE National Convention
.
Check out our new campaign
Tag you're it!
to lobby the Federal Government to
modernize the Canada Labour Code
and
protect your pensions
. Watch
this video
to see why C-27 is so dangerous. Get CUPE National President Mark Hancock's letter to the government
here.
It's getting hot outside - click
here
for information on
preventing excessive termperature onboard
. Check out Part 7 of the
Aviation Health & Safety Regulations
.
Have
an OBSM
on board?
The consent award
tells you what they can and cannot do.
We would like to welcome our new trustees, Mark Tang, Da Hyen Lee and Joseph Yu. These 3 gentlemen will soon start shortly auditing past and present finances to ensure that everything has and will be done according to our Local By laws.
Click here for the 2011-2012
Local Trustee report
and Treasurers'
response.
Click here for the 2012-2013
Local Trustee report
and Treasurers'
response
.
Sign up
for our newsletters and stay up to date! Click
here
for our online newsletter archive page or go to the
"News
" tab for PDF versions.
The GoodLife
registration program is available
here.
Check out our new "
Days Off
" page, for interesting movies, books, music, recipes and apps and our new "
Community Page
" to see what your fellow F/As are doing!
Upcoming Events
Bidding Info
Bids open Aug 10th@0800
Bids close Aug 16th @0800
Awards published Aug 18th @2300
Contesting opens Aug 18th @2300
Contesting closes Aug 21st @2300
Contesting published Aug 22nd

Bid assistance hours
Aug 10th from 10:30 to 17:30
Aug 11th from 10:00 to 17:00
Aug 12th from 10:00 to 17:00
Aug 13th from 09:00 to 16:00
Aug 14th from 10:00 to 17:00
Aug 15th from 11:00 to 19:00

Please Note: Due to the renovations in the communication center the telephone number (905-676-4300 ext 1373040) is no longer available.
If you cannot come to the communication centre during training bid assistance you may send us an email at pbsyyz@gmail.com. If you would like to speak to an instructor, in your email please include a telephone number so we may call you and the best hours to contact you. You also may also leave us a message on the PBS line 416-798-3399 ext 252.

New Scheduled Report Times
New scheduled report times when operating from home base for certain aircraft will come into effect on June 1. All times are prior to first flight departure:
A330/B787-9: 1 hour 15 minutes
B773: 1 hour 20 minutes
B77P: 1 hour 25 minutes
On Board Crew Rest
You are entitled to take your onboard crew rest, even if this means altering the service. Click
here
for our bullletin on this issue.
We are still asking members to submit reports if you are unable to complete service and/ or schedule sufficient crew rest on long range flights. Please give us a schedule of how long the service took and and any further details on flight, such as equipment failures that prolonged service, turblence, passenger issues, medicals, crew complement, etc.
Under the terms of the Collective Agreement you are entitled to an additional 30 minutes crew rest on board LOU18 & 22 flights only. (LOU 60)
B14
Scheduled flight over 11:30 are entitled to 2 hours crew rest
LOU 18 flights:
duty periods under 14h59 are entitled to 2 ½ hrs on board crew rest
duty periods from 15 hrs to 16h15 are entitled to 4 hrs.
LOU 22A flights:
duty periods from 16h16 -17h10 are entitled to 4 hrs on board crew rest
duty periods from 17h11 - 18h00 are entitled to 4 ½ hrs.
Meal breaks are to be taken separately from the on board crew rest.
Use this link to report on board crew rest issues:
www.purplewaveyyz.com
Click
here
to find out more info about July long haul flights.