Welcome to the CUPE Local 4092 Official Website

Take advantage of our new website to educate yourself about your Union. Use the built-in links to learn about your Union movement, research your Collective Agreement, local committees, support groups and access all necessary forms. Most importantly, take the time to join our mailing list so that we can improve the lines of communication with YOU, the membership!
There is money on the horizon for you - effective April 1, 2016 there will be a 2% wage and domestic meal expense increase. Profit sharing for 2015 will be paid on the April 17, 2016 pay check.
Also, the Goodlife Deal for 2016 mid year sign up period is open now. Check the Member Resources > Forms & Documents section for sign up forms. The deadline is May 25, 2016.
We would also like to welcome our brothers and sisters at CUPE Local 4098 Air Canada Rouge to YYZ airport. We look forward to seeing you around!
In Solidarity,Denis Montpetit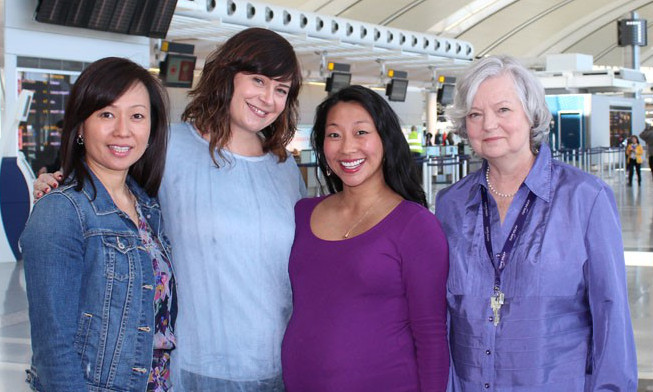 Tax Time & Dates to Remember & UP Express for Less
Your Air Canada T4 income slips are now available online under My HR Connex. You must log on and print your own slip unless you had specifically requested that it be mailed to you.
The deadline to file your 2015 tax return is April 30, 2016.
You may be required to pay taxes on certain benefits Air Canada provides to you at no cost, such as airport parking and life insurance. This means that the amount of taxable income from Air Canada may be greater than the actual wages you received.
Starting March 9, 2016 fares for airport employees on the UP Express will be reduced to $3.50 one way. For more information, click
here
.
In December 2014 a by law review meeting was held and amendments were voted on. These amendments were sent to CUPE National for approval and to ensure that they were in line with the National Constitution. CUPE National has returned some of the by-laws with suggested amendments. In order for the local to proceed with this, we will be holding a meeting on June 15, 2016 to vote on these amendments. The meeting will take place 13:00-16:00 at the Sheraton Hotel, Terminal 3, Basel room.
Reconfiguration of B777
The Company has started to reconfigure the B777 to the Dream Cabin configuration, resulting in an increase in seating capacity. Under the terms of our new Collective Agreement, widebody flights must be crew with the 1:40 passenger ratio, therefore the newly converted B777's must have an additional crew member, whether operating domestic or international. Long range flights are also entitled to addtional crew.

Given that the reconfiguration is an ongoing process, some of these flights may not be blocked with the additional crew and schedulers may not realize that they are required to add additional crew. They have set up an internal process to monitor the issue, but with aircraft substitutions and the daily challenges of the operation, mistakes can be made. We advise members operating these aircraft to verify the converted FIN's in their 356 and if you do not have the additional crew to call crew scheduling and the union as soon as possible.