Welcome to the CUPE Local 4092 Official Website
Welcome to CUPE Local 4092, representing Air Canada Flight Attendants in Toronto!

Air Canada and Air Canada Rouge are hiring! Check out the Company's website for more info.
.
We live in an ever changing world and devolving political realities can affect you as a flight attendant every time you leave home. We remind crew members to take extra care no matter where you go, even in public areas perceived as safe. It is useful to always check the destination info in Epub prior to departure for details about resources available to you while on layover. Also in Epub, the Company provides an exhaustive list of precautions for members to take while on layover.

We are starting an award in honour of our deceased colleague and friend Dea Pasini. Look under "Your Union" for details on how to nominate someone you think has contributed positively to the labour movement.

Also, please check out our Member Resouces page for up to date information on the right to refuse dangerous work.

Please contact us with any suggestions, questions or concerns!


In Solidarity,

Denis Montpetit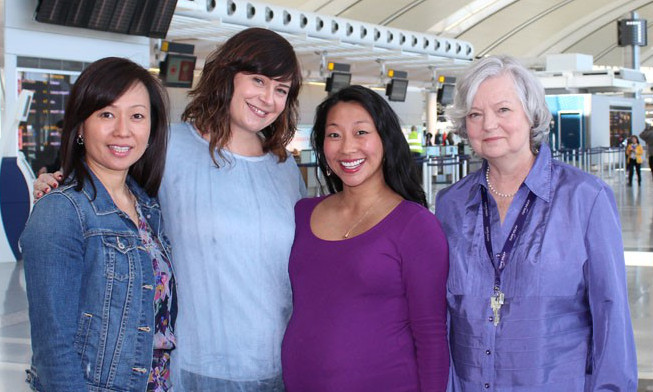 Upcoming Events
Make It Fair!
Thanks to all who participated in labour day events celebrating of all that the labour movement has achieved with a strong stand against privatization and austerity.
Austerity is at the root of all the hospital and school closures we're seeing. It's why we still have long wait lists for child care and developmental services, and why governments are outsourcing and selling off vital public assets like Hydro One.
The annual celebration has its roots in the labour movement's fight for an eight-hour day and celebrates the many gains unions have struggled for on behalf of all workers, including health and safety regulations, parental leave, a minimum wage, pay equity laws and same-sex spousal benefits.
Our next big event is the All Out for Decent Work rally October 1, 2016 at Queen's Park. Get more info at
www.makeitfair.ca
On Board Crew Rest
We are still receiving reports from crew members in regards to lack of proper crew rest on board long haul flights. In order to simplify and standardize the reporting, please use the following link to submit information to us:
http://www.purplewaveyyz.com/onboard-rest.html