Welcome to the CUPE Local 4092 Official Website
Take advantage of our new website to educate yourself about your Union. Use the built-in links to learn about your Union movement, research your Collective Agreement, local committees, support groups and access all necessary forms. Most importantly, take the time to join our mailing list so that we can improve the lines of communication with YOU, the membership!

We are starting an award in honour of our deceased colleague and friend Dea Pasini. Look under "Your Union" for details on how to nominate someone you think has contributed positively to the labour movement.

Please contact us with any suggestions, questions or concerns!


In Solidarity,

Denis Montpetit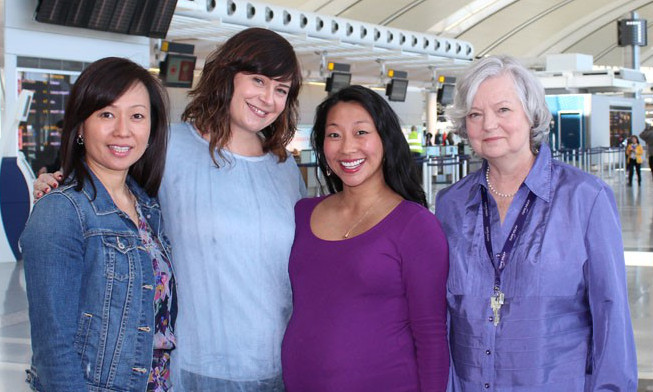 Your Safety & IST
We are saddened by the recent attacks in Istanbul. We understand that this could cause much anxiety to some crew members who are scheduled to operate these flights. If you are scheduled to do an IST -whether as a blocked pairing, reserve assignment or draft - and are not comfortable operating this flight, please inform Crew Scheduling that you have a Health and Safety concern with operating to IST in advance of the pairing and request reassignment. It is not necessary to invoke the Right to Refuse Dangerous Work process. We remind all flight attendants to be careful on all layovers to every destination. Keep your eyes and ears open for dangers and trust your instincts – if it doesn't feel right, it probably isn't. Report your concerns to the hotel and Company and to your crew as well. Don't forget your best resource when away from home is your fellow crew members.


Reconfiguration of B777
All Air Canada B777s have been reconfigured to the 'dream' cabin configuration, except for the B777Ps. With the 1:40 ratio negotiated in the Collective Agreement, you should see augmented crew complement. This means that on an B777-300 (now 400 pax) you should have 10 crew members and on a B777-200 (now 300 pax) you should have a crew of 8. The B777P remained unchanged with a crew of 12. Additional crew are added on B14, LOU 18 & 22 flights.

If you do not have the proper crew complement, please advise crew scheduling ASAP. Should the additional crew not be provided prior to departure, get as much information as you can from them and advise the union.