Local 4092 Women's Committee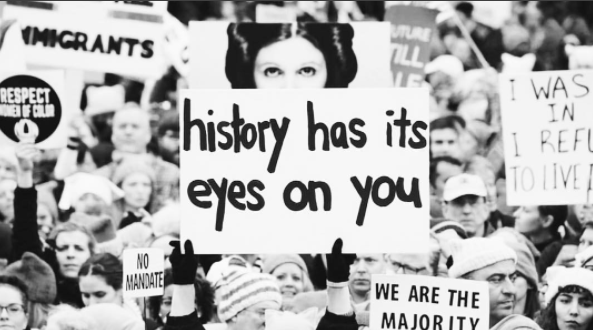 Scream
So that one day
a hundred years from now
another sister will not have to
dry her tears wondering
where in history
she lost her voice
-Jasmin Kaur
The CUPE Local 4092 Women's Committee promotes equality and education for the issues which affect women. Our Committee is here to educate our workforce on the status of women in our workplace, society and in our union. We endeavour to raise issues that pertain to us. In addition, to foster opportunity and advancement for women within our union and workplace. Issues such as sexual harrassment and discrimination, violence against women, pay equity and employment equity are on the front lines of this committee.
We work closely with other equality seeking groups within CUPE and other unions. Our Airline Division has activists on many of CUPE's National Committees where we share information on many causes. Research has found that when one group such as our Women's Committee makes progress, so will the other equity seeking groups when true solidarity is shown.
Why do we need a Women's Committee?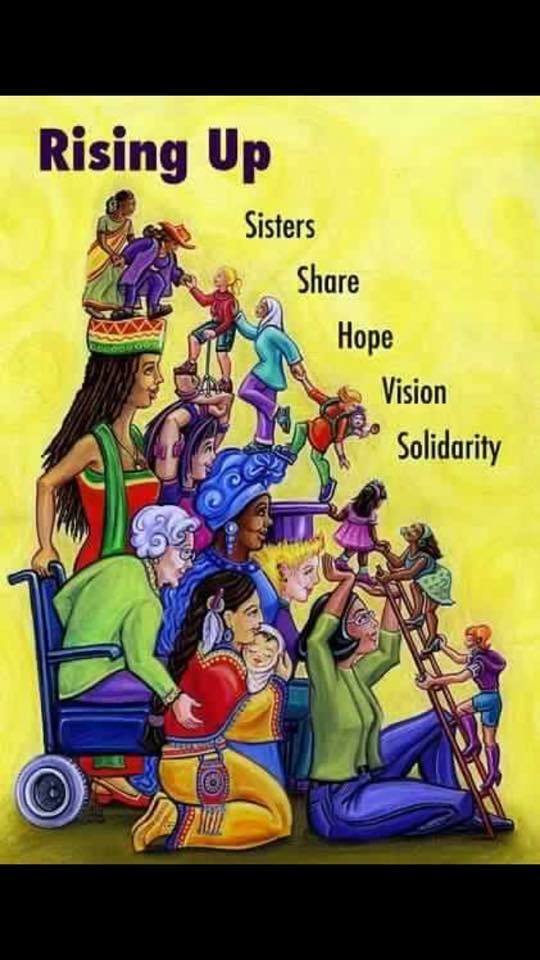 The Airline Division of CUPE has only made gains when women came together with a just cause. Historically, through education and solidarity we have aligned ourselves strategically to change what was expected of us as Flight Attendants. We are now negotiating on Bargaining Tables with our employer and have a strong union with lobbyists who look after our needs on the political level. We have many Flight Attendant activists who stand beside other CUPE members on picket lines and rallys.
Your local 4092 Women's Committee answers first and foremost to the Local 4092 By-laws and the CUPE National Constitution.
What now?
The solidarity and momentum we had in the past is still attainable. Your Women's Committee needs your support in bringing back Pay Equity into our workforce. We lost our voice in bringing Pay Equity into our Collective Agreement during CCAA. Pay Equity is simply Equal Work For Equal Pay! Why have workers in other female dominated workplaces seen increases in pay which acknowledge the valuable work they do?

Furthermore, we have we lost 3 paid Family Care Leave days. This has caused problems for our members who juggle childcare, flying and caring for aging family members. Women are mostly the ones who bear these responsibilties. Labour groups recommend that workers have access to 12 paid family care days a year and that workers should have the right to use sick time for family care related absences.

Working women across Canada have been taking cutbacks when corporations and employers keep using times of incertainty to call for wage cuts. Your Women's Committee's viewpoint is that we have done our utmost to keep Air Canada alive. We have worn our uniform with pride even throughout CCAA and recession. We have even been awarded with top honours as Best Flight Attendants!

The time is ours to reclaim the fair working conditions we deserve! Our union is only as strong as our membership.

Your local 4092's Women's Committee is committed to educating and empowering our junior and senior members. We found that women show incredible resiliency, creativity and strength to confront the myriad of issues facing us in the workplace whilst balancing home and family life.
Women Say the Darndest Things!
NEW NEW NEW!

New Parental Sharing EI Benefit
The Government of Canada will launch a new parental sharing benefit on March 17, 2019. This will be available to parents for children born or placed for adoption on or after March 17, 2019 who choose to split their Employment Insurance parental benefits. By splitting the child care burden between both parents, you will be entitled to an additional 5 weeks of parental benefits when choosing the standard option or 8 weeks under the extended option.

This is a measure that was originally introduced in Iceland in order to reduce the family / child care burden on woman and close the pay gap that still exists in Canada and many other countires. We hope that many men and women will take advantage of this progressive new benefit.


Women's Committee Links